Cute Penguin
Cute penguin. Royalty Free high resolution Christmas and Season's Greetings Image.
Details
Details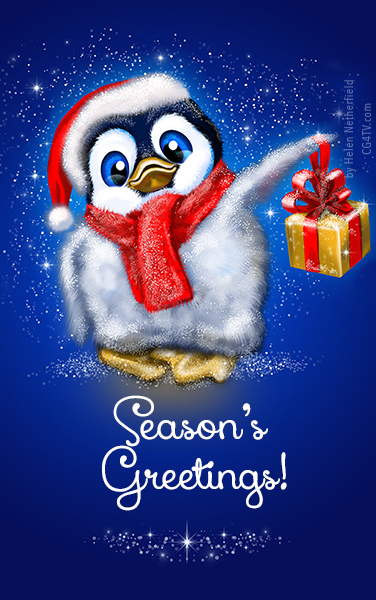 Cute Penguin Greeting Card Image.

There are myriad ways that you can use our amazing cute penguin. Illustrating your web site or your magazine ad for season's greeting

This is a premium quality, high resolution illustration for print media made by hand in Photoshop by Helen Netehrfield.

Our Cute penguin is available in a variety of dimensions and in multiple resolutions. Let your imagination be your guide in how you use this high resolution pumping unit image.

Why wait? Get it now. It's easy. Just a few simple clicks of your mouse and you're ready to go.
Reviews