Press Releases
FOR IMMEDIATE RELEASE
Media Contact: Helen Netherfield, 323-795-2217, media@cg4tv.com



Virtual Sets Store CG4TV.com Offers Free Virtual Set Tutorials For Adobe After Effects.

Los Angeles, Apr. 23, 2013 CG4TV, a producer of virtual sets and green screen backgrounds, announces a set of free video tutorials for Adobe After Effects on their website, http://www.cg4tv.com. The first tutorial presented by CG4TV can be found at: /How-to-use-virtual-sets-Adobe-After-Effects

Helen Netherfield, a co-founder of CG4TV, says of the free tutorials, "We hope these free video tutorials will shorten the user learning curve for Adobe After Effects, and help many computer graphic designers compliment their efforts to create truly professional television productions. We will release a similar set of tutorials for Final Cut Pro next week."

Computer graphics design interfaces for video production present many opportunities for bringing high quality production to smaller, focused projects with limited audiences. Adobe After Effects and Final Cut Pro are among the choice programs, but present a hurdle for new users, and those trying a do-it-yourself approach for marketing their own business using videos.

The Adobe After Effects tutorials focus on integrating a live action speaker onto a virtual set. The CG4TV computer graphics tutorial demonstrates how a news announcer can be integrated with a virtual newsroom set to create a high quality and professional news video production.

CG4TV specializes in building virtual sets, 3D animations, backgrounds, stock photos and stock 3D images. The company has done custom designs for Fox News, HBO, Discovery, NASA, Intel and numerous other important television, governmental and corporate clients. The company has won numerous industry and film festival awards.

Their website (http://www.cg4tv.com) offers many inexpensive royalty-free stock products including virtual sets, backgrounds and graphics. Small video production companies and DIY small business owners are encouraged to visit CG4TV and see how they can learn to use and access high quality, big business, computer graphics production values for their sales or YouTube videos at a comparatively low cost to custom virtual sets or background production.

Examples of CG4TV virtual sets can be found at: /virtual-set

CG4TV specializes in computer graphics production for television shows and commercials. Their series of video tutorials is aimed at video editors, film makers, TV channels and those professionals and students interested in video and television computer graphics production. CG4TV exists as a brand created, owned and developed by the industry-award winning company E-spaces. Incorporated in 1996, E-spaces was one of the world's very first practitioners of interactive 3D graphics, a.k.a. 'virtual reality'.



CG4TV.com launches virtual set online store with million dollar looks for your TV show at a price your mom can afford.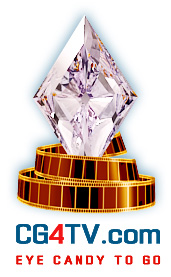 Los Angeles, Feb. 17, 2010 -- CG4TV's prices are so low in its just opened online store for high end virtual sets, video backgrounds, and graphics, that one broadcaster says his mom could afford the set.

"I was blown away that for the price of one night in a hotel and just a click, I could buy a virtual set for an international show I was tasked with creating just weeks ago," said David Waters, post production manager for This Week In Space with Miles O'Brien." Waters created the look of the new show and with sets and backgrounds from CG4TV, was able to launch it within days for former CNN anchor O'Brien.

The show also needed the portability of CG4TV's virtual sets since anchor Miles O'Brien travels the planet and can't do the show from a costly studio week to week. "We have him use a fold-up green screen the size of a backpack, so basically he is carrying the entire multimillion dollar set in a backpack," said Waters of Spaceflight Now.

"The biggest part of initiating a television program is finding the right aesthetic that fits the brand. It was quite clear which company had the best sets. CG4TV.com offered high-resolution images that were vibrant and crisp to fit the professional, polished image we were looking for. The downloadable files with alpha channels, easily enabled our video editor to insert our own footage into a final result of great depth and realism. The virtual set has really added to the production value and feel of the program," said Eyewitness Everett producer Stephen M. Kessinger.

CG4TV.com's online store also provides TV and video producers with affordable computer generated animated backgrounds and royalty-free stock footage. The sets and other 3D graphics products can be downloaded in a variety of high definition, standard definition and web formats. To celebrate the store's opening, CG4TV will discount all items by 15% until March 30th, 2010. Use coupon code PRA10.

"Custom-made videorealistic broadcast quality 3D animations and virtual sets tend to be very expensive. Our goal is to change this by offering high quality 3D graphics on a modest budget. If you do not find what you are looking for in our catalog, we will produce it for you at a fraction of the pricing of competitors… as long as we can offer it to others in our store. While this means sharing the production cost with someone else, it does mean you get to be the first to use it. " - says CG4TV's Co-Founder, President and Lead Designer, Philippe Van Nedervelde.

CG4TV's virtual sets are compatible with virtually all professional chroma-keying and video editing solutions including Final Cut Pro, Adobe After Effects, etc. A free download page offers samples of the ever growing virtual set collection.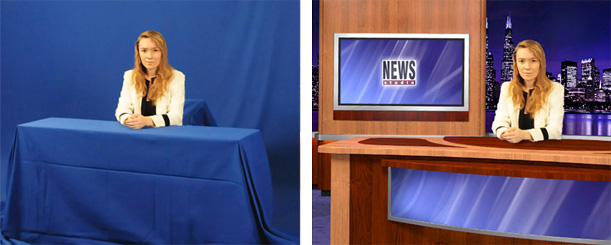 CG4TV Royalty Free Animated Footage

3D animations and animated backgrounds are other categories of products offered by CG4TV.com. Customers may view and purchase fully royalty-free virtual sets, green screen backgrounds, single clips ranging from looping animated flags to complex Christmas animations. All are available 24 hours a day, seven days a week, providing convenient resources for creative professionals around the globe.


About CG4TV.com

CG4TV.com is a brand created, owned and developed by the industry-award winning company E-spaces . Incorporated in 1996, E-spaces was one of the world's very first practitioners of interactive 3D graphics, a.k.a. 'virtual reality'. As a design studio, the company produces photorealistic virtual sets, 3D graphics still images, online 3D virtual worlds, 3D animated commercials, science and technology 3D visualizations, etc.

Company clients include PBS, Discovery Channel, NASA, HBO, 20th Century FOX, FOX News, Mitsubishi, Intel, Gillette, British Petroleum (BP), and The European Commission.

For more information, please visit www.cg4tv.com.





NEWS Archive
The E-spaces / CG4TV team has won 1st Prize for Special Effects
June 14, 2010

BREAKING NEWS: The E-spaces / CG4TV team of 3D animators, led by Philippe Van Nedervelde, has won the "1st Prize for Special Effects" at the Breckenridge Film Festival for our work on the movie "The Singularity Is Near" which is the movie version of Ray Kurzweil's book with the same title. We share this prize with the team around Tony Hudson who... worked on the fictional narrative thread of the movie.

In front of a packed audience, the movie's director Anthony Waller accepted the prize on our behalf.

At the same festival, the movie also won 2nd Prize for the most popular movie in the form of The Audience Prize (three awards in this category were awarded). This prize category was the result of members of the audience filling out ballots, on which voters had to list 3 films in their order of preference.

Over 300 movies had been submitted to the festival, and only 52 were selected to compete for which the audience vote was eligible. The movie might have had an even more successful result had the ballot sheets been handed out to the audience members as they left the theater, as nobody was made aware of the possibility of voting for our movie at the time. So that 2nd prize for the most popular movie ('The Audience Prize') was not a bad result either within that category.