Download your free watermarked virtual set today to test with your video editing software.
Test our watermarked, final quality green screen background with your software.
It's easy to test your
virtual set
set with your software. Simply click on the image below for a free download of the watermarked test file.
Click here for the explanations.
Free Video Tutorials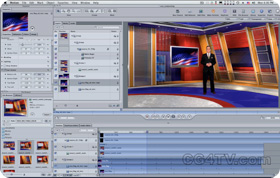 Click on button below to find out how to use
virtual sets
with Adobe After Effects and Final Cut Pro.
Virtual News Set Free Download
We are often asked, How do I use the virtual desk with
green screen backgrounds
? It just takes a few simple steps.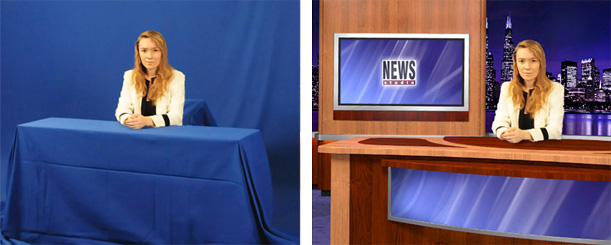 Cover your actual desk with green (or blue) cloth, as in the illustration. This way your talent can put their hands (or other objects, such as notebooks or coffee cups) on the desk surface.
To test your virtual desk with your software, click on the image below for a
free download
of the watermarked test files.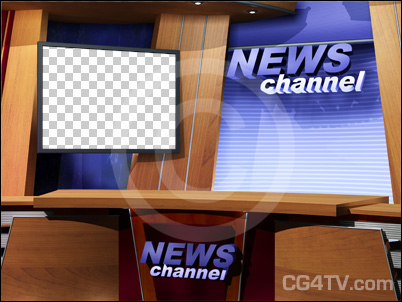 Click here for the explanations.
Three key differences between hardware and software based virtual studio systems for chromakey shoots
.
Subscribe to our newsletter and receive notifications about free offers and test products that we will be introducing.
Promotions
Educational discount
: please contact us at info@cg4tv.com.